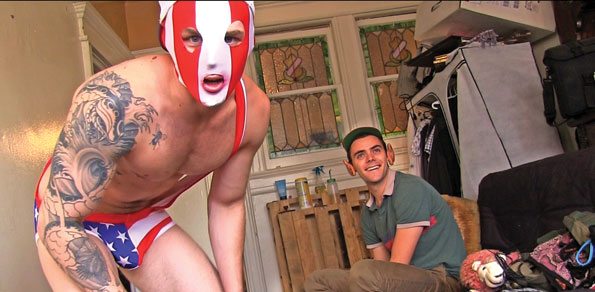 Sam Brookes' top five flicks from Out Takes 2014.
Out Takes is always an exciting event in any Auckland cinephile's calendar.
Where other film festivals throughout the year seem to lack in queer content, Out Takes more than fills this need with queer films from all around the world, from feel-good comedies to gritty historical dramas to incisive documentaries.
Alongside are my personal picks that I'll be looking out for in the festival, in no particular order:
Getting Go: The Go Doc Project 
A truly modern queer film; a film student who has the unlikely name Doc is desperate to meet his online obsession: A hot go-go dancer with the similarly unlikely name, Go. He asks him if he would like to be interviewed, and Go agrees to this. This sounds like it could be one of the lighter films in the festival, but the modern bent has me intrigued!
Article | Sam Brookes
The Out Takes Film Festival runs from Thurs 22 May – Mon 2 June at Rialto Cinemas, Newmarket, Auckland. From Thurs 29 May – Wed 11 June at the Paramount cinema in Wellington and returns to Christchurch from Thurs 12 – Sun 15 June at the Hollywood theatre in Sumner. Tickets from www.outtakes.org.nz and www.eventfinder.co.nz.