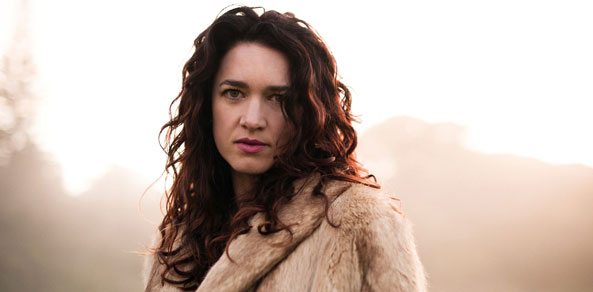 The Concert Chamber in Auckland's town-hall turns into a cabaret chamber of European sophistication/proportions as the inaugural Auckland International Cabaret Festival takes place from June 4th – 8th. Bringing together seven of the world cabaret circuit's brightest stars.
Aucklander's can enjoy performances from Julia Deans (NZ) – 4th & 8th June

After an incredible performance in Silo's production Brel in 2012 and their subsequent one night stand earlier this year, Julia Deans reunited with former Silo artistic director Shane Bosher to pay tribute to Joni Mitchell. Both Sides Now re-contextualises the works of the singer who defined an era and a generation – striking a nerve with her take on life's little, ironic disappointments (one only needs to read the lyrics to Big Yellow Taxi to attest to that).
Dean's transformation from honey-sweet falsetto to menacing growl has offered light and shade to her numerous musical endeavours; be it Fur Patrol, her work in The Adults or her incredible solo performances. With an impressive backing band including Taite Award winner Sean Donnelly (SJD) and Paul McLaney (Gramsci), Dean's is set to once again wow audiences – this time, in an incredibly intimate cabaret setting.
Visit http://www.the-edge.co.nz/cabaretseason.aspx for more information and tickets for these events. 
Article | gayexpress