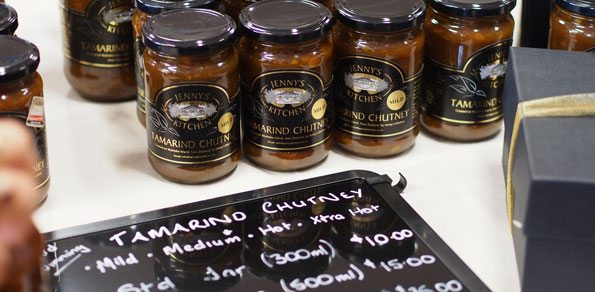 Alexia Santamaria is the co-author popular blog www.cheapeats.co.nz the Auckland guide to eating great food without going bankrupt.       
On a recent trip to Waiheke, a friend reminded us of the divine Jenny's Kitchen Tamarind Chutney stall at Ostend Markets.
The fabulous Jenny has now sold the business (was time to give up making chutneys in her eighties!) but the new owners still have the same formula for the sweet, sour and just-spicy-enough goodness which will take your sandwich or cheese crackers to a whole new level of divine. Don't fear if you can't make the trip, it's stocked in selected gourmet stores around the country too.
Jenny's Kitchen, Ostend Market Waiheke: www.facebook.com/JennysKitchenNZ
 Article | Alexia Santamaria