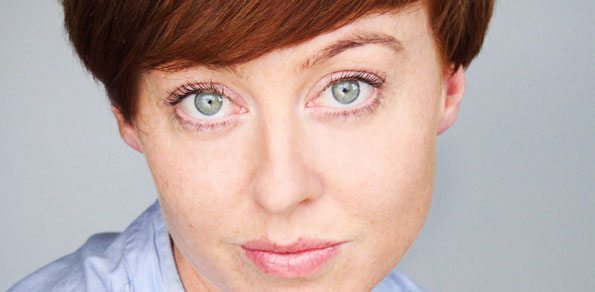 Sam Brooks meets the woman who bagged the hottest job in New Zealand theatre, who now has to prove she's up to the challenge.
Silo Theatre has been one of Auckland's cultural mainstays for over a decade, from its early days in The Basement Theatre to the epic gay fantasia Angels in America, the company has cemented its position as New Zealand's leading producer of contemporary theatre. When artistic director Shane Bosher announced his resignation last year, there was a buzz about who would take his place, and it was with little surprise and much fanfare that Sophie Roberts was announced as his successor.
Roberts has a long line of successful productions behind her, both as an actor and a director. Since graduating Toi Whakaari in 2007, not only has she directed three shows for Silo – I Love You Bro, The Pride and Midsummer, but she has also directed critically acclaimed shows at venues all across the country, from The Pitchfork Disney at Q last year to Dog Sees God at the Basement in 2009 to Blinkers at Bats Theatre in 2008.
Since graduating drama school, Roberts has worked as a freelance director and speaks of it fondly, "The great thing about freelancing is the amount of people you get to work with and you build up a great community to make work with, which you don't get as much of if you're tied to one particular institution."
She speaks eloquently about her vision for the company, and continuing not only the legacy of Bosher, but the company as a whole, "My vision is to continue the story that Shane has started for the company … Our claim is to be New Zealand's leading contemporary theatre company, we have a job to do there if that's our claim, in terms of pushing the culture of storytelling forward, so that we're always delivering cutting edge storytelling that speaks to who we are now and where we are now."
Roberts' first show as artistic director is also prolific playwright Thomas Sainsbury's mainstage debut, Sunday Roast, a 'wicked and wild satire of traditional Kiwi values'. It's her fourth show for the company and she doesn't see it as her debut, and her excitement is palpable: "It's really great that my first work as artistic director is a local work, I'm really excited about that, because it's Tom's first mainstage debut, it's more of a debut for Tom than me."
It's a show that promises not only to continue Silo's legacy, but make a strong stamp for Roberts' tenure as artistic director of the company.
Sunday Roast plays from Friday 6 – Saturday 28 June at  Q Theatre, Queen St, Auckland. For bookings visit www.silotheatre.co.nz