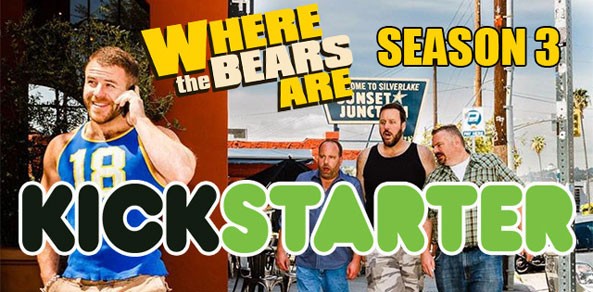 Season 3 of the award winning gay web series, "Where The Bears Are," will premiere online August 11.
It's "The Golden Girls" meets "Murder, She Wrote" with big, gay, hairy men!
Season 3 follows the exploits of three gay bear flatmates living together in LA, as they attempt to solve a string of murders involving young porn studio models. The season consists of 22 seven minute episodes.
Season 3 is a romp through LA's trendy neighbourhood of Silver Lake, and eventually reaches its climax in the first-class cabin of a jumbo jet!
The season will premiere online August 11 at http://wherethebearsare.tv
Also check out facebook.com/wherethebearsare and twitter.com/wherethebearsr
 Article | Paul Rose