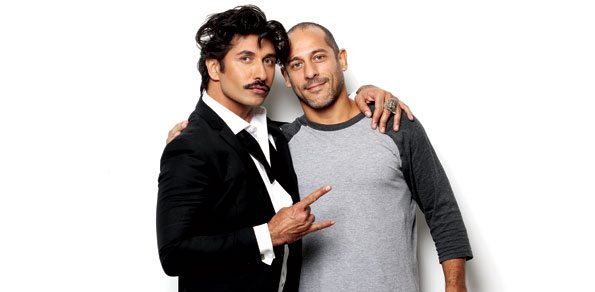 I feel very proud of this issue and am really excited to have Colin Mathura-Jeffree on the cover, shot by the gorgeous Danilo Santana David (pictured).
My fabulous assistant Tux had so much fun lending a hand, eye and nostril for the shoot, and I have to say it has become one of my favourite express covers of all time.
Choosing the cover is always an exciting but sometimes daunting task. Other cover candidates I considered for this issue included our favourite
TV journo David Farrier (whom we hope will grace our front page in the future) and of course,
Teuila Blakely! Blakely has received some bad press lately simply for tripping over and landing mouth first on a Warrior (we've all done it).While this may have lost her a major sponsorship deal, it simultaneously catapulted her to the status of gay icon. express salutes you for doing what it takes to keep a partner 17 years your junior happy. You go girl!
Olly xx
June 2014