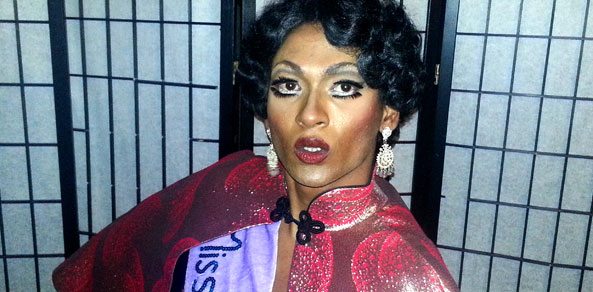 A packed Ivy Bar watched on as Medulla Oblongata took the Miss Capital Drag crown on Sunday night ahead of six other contestants in a toughly contested battle.
Medulla, aka Abraham Naim, was actually granted asylum in New Zealand last year after fleeing from homophobic persecution in the Maldives. Abraham had lived in New Zealand as a teenager and while studying at university.
During that time he was a stalwart on the Wellington gay scene, with his earlier drag alter ego, Malibu Thang, being the runner-up twice in previous Miss Drag Wellington competitions. He also appeared as the "alternative" boy in the New Zealand AIDS Foundation's rather maligned "Safe Sex Poster Boy" campaign.
For her performance piece, Medulla played on her Muslim heritage starting in a burqa and then stripping it off to reveal the real Medulla underneath. While for the swimwear she chose a figure-hugging 'burqini'.
Medulla said of the night, "It was so incredible to win! I feel like my whole life was finally validated with that show."
 Article | Aaron Halliwell