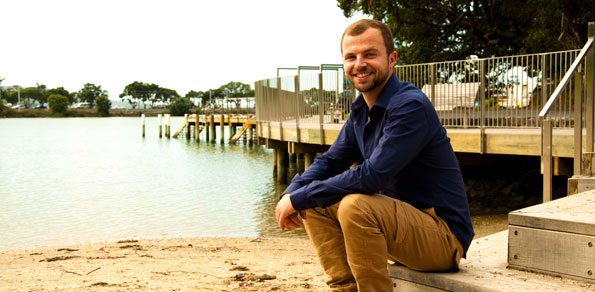 What can't you live without?
Family and friends. Without them, who am I?
Who is your greatest influence and what did they teach you?
My parents. They always told me to follow my dreams and hence why I'm here now in New Zealand, doing what I do.
What book changed your life and why?
Bill Bryson's A Short History of Nearly Everything. So many facts in one place. It reminds me of the little things that make up the bigger things and to not just pass them by without taking note.
What affect has singing with GALS had on you life?
We are like a family, who support each other through thick and thin. I'm just blessed that I found them! My biggest highlight so far was being able to sing on the first lesbian wedding in the sky as part of the Air New Zealand 'Love is in the Air' event. A magical experience!
If you could live your life again, what would you do differently?
I don't live with regrets. I think the path I have chosen is the one I was meant to be on; or did the path choose me?
What's the best night out you've ever had in NZ?
The recent Proud party was amazing! But the nights I spent as part of a group of backpackers sitting on the beach with a guitar, chilling out, were definitely favourites.
If you could have a dinner party with 5 GLBT people (living or dead) invited, who would they be and why?
Ellen DeGeneres for comedy. Ian McKellen because he is so talented. Freddy Mercury for music. Stephen Fry for intellect and is Rihanna still flirting with girls? She has to be there so I can become her BFF!
Article | Oliver Hall
Photo | Tux Hika