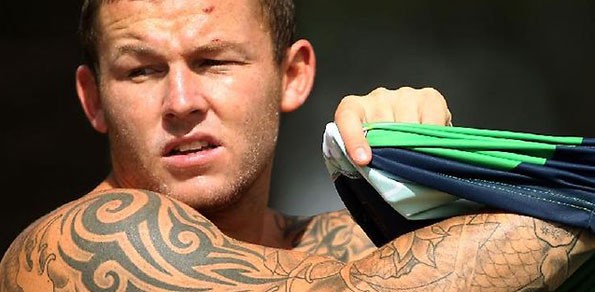 Auditions are being held for the West End run of "Urinetown The Musical" which is set to open at the Apollo Theatre on September 29. 
Could this be "A New Career In A New Town" moment for NRL bad boy Todd Carney?
After countless sackings and alcohol-related incidences the NRL has effectively banned him for life.
Carney, who's obviously not camera-shy or prone to stage fright, is unemployed, having pissed away his rugby league career and the accompanying $750 000.
Here at express we think Carney should be taking acting and singing classes – "Urinetown The Musical" is after all a musical comedy – and demanding an audition.  He may look tough, but we all know  there's a little bit of thespian in all of us.
 Article | Paul Rose