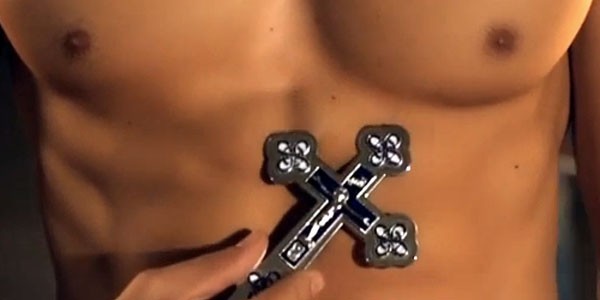 S.A.L.I.G.I.A., Superbia, Avaritia, Luxuria, Invidia, Gula, Ira, Acedia is the third install from from the Orthodox Calendar series (#OC2015)."S.A.L.I.G.I.A." pays tribute to social tolerance.
The story takes place on the right bank of the Moskva River south of Moscow, where some priests believe that same-sex unions are NOT a sign of the coming apocalypse, contrary to what Russian Orthodox Patriarch Kirill may claim. These priests set out, in a humorous way, to remind the world that homosexuality is NOT one of the 7 deadly sins and in fact that Jesus Christ never even referred to homosexuality as a sin!
Yet in the words of many in the Orthodox hierarchy, LGBT people have suddenly become the worst kind of sinners — an omen of the impending end of the world. What about wrath, avarice, sloth, pride, lust, envy, and gluttony?
Three years after its creation, OC is still the only organized global effort against homophobia in the Orthodox region. Our creative team along with our gay-friendly guests are more enthusiastic than ever to work on this new series illustrating the ancient sins forgotten by a declining Church obsessed with demonising the LGBT community.
Both the classic and explicit versions of the wall calendar are available via www.orthodox-calendar.com now!
 Article | gayexpress