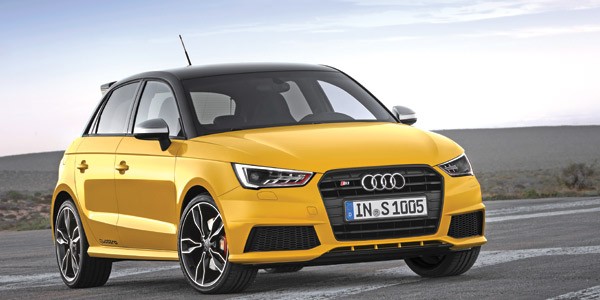 In a new motoring feature, leading manufacturers and dealers put forward their contenders for this challenge!
Taut, responsive, cute, with plenty of grunt when it's needed. Requirements not just for the ideal guy, but also the ideal car.
The Audi S1 delivers all these attributes in truckloads. Beginning with the thick beautifully shaped steering wheel the whole driving experience is a delight. Four-wheel drive gives a firmness of footing that feels safe even in appalling conditions. After minor turbo lag there's plenty of grunt even in higher gears once the turbo kicks in. The two litre four-cylinder engine delivers a delicious warble while dishing out 170KW of power and 320Nm of torque. The brakes are superb and the whole car feels incredibly sensitive to the driver's aspirations. The crisp 6-speed box is chunky and purposeful, and I love the fact it's manual!
The interior is gorgeous, with a low windscreen and dark roof lining giving a real sense of being in the cockpit of a very sporty machine, which the S1 is. While driving you're constantly aware of the potential to unleash sensational momentum when you plant your foot in any gear. I find the Audi's styling enormously appealing with none of the curves and angles that will make so many current models look out of date almost immediately. At $59,000 the Audi is a stunning car that I really don't want to give back!
Vehicle supplied by Audi NZ Ltd, Auckland
Article | Stephen Rainbow.