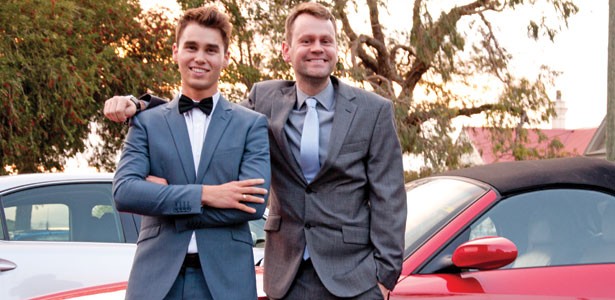 Spring is here and at express we love the sunshine, the lighter evenings and warmer climate (less so the wind and rain)!
This month we welcome new Business Manager Matt Fistonich to our ever-expanding team. Matt is a fun and exciting new addition, who bares a striking resemblance to Justin Bieber (without the criminal convictions)!
The legendary Topp Twins grace our cover – shot by the oh-so gorgeous and ridiculously talented Danilo Santana David. "What is more kiwi than the Topp Twins?" We asked ourselves for the cover shoot and had fun shooting the girls with a fabulous homemade pavlova (thank you Maya!), hokey-pokey ice cream and the All Blacks! Well, unfortunately the boys were all training in Wellington at the time of the shoot,
so we made do with their official kit instead! Cheers to Mike Jaspers from NZ Rugby for providing us with those. Enjoy the issue and remember STOPtober (stop smoking in October) – this means you Shane!
Olly xx