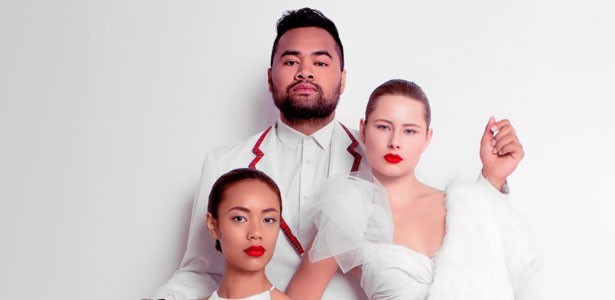 A renowned Auckland-based stylist, Sammy Salsa rose to fame as the music host of Pacific Beat Street, where he worked on for eight years interviewing NZ's top musical talent.
His passion for fashion led him to start his own blog: Sammy Salsa Style, where he writes about the clothes and accessories he loves. The blog connected Salsa to many Polynesian youth who reached out to him for tips on how to dress, and after styling a shoot for a friend at Servilles Academy, Salsa decided this was the career for him.
Salsa is currently helping out with the FAFSWAG Ball – which will take place on Saturday 15 November as part of the South Side Arts Festival. The baby of visual artist Tanu Gago, the ball is a pacific take on the US culture of Vogue Balls which rose to prominence in the 80s and was featured in the documentary: Paris Is Burning. FAFSWAG (standing for 'Fafafine Swag') is a brand that celebrates and documents emerging Queer Pacific Culture. Check them out at www.fafswagball.com.
Photo| Hair & Make-up – Darren Meredith. Styling | Sammy Salsa.