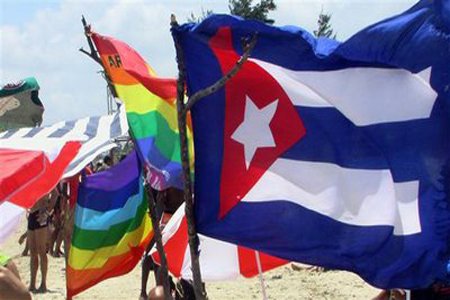 The Cuban government's bid his week to host the International Lesbian Gay Bisexual Trans and Intersex Association's biennial global conference in 2016 has faced heavy criticism from GLBT activists. 
"In Cuba there are no rights for the LGBT community or for anyone else,"Cuban-born U.S. Rep. Ileana Ros-Lehtinen said, who called the bid "unconscionable."
Delegates to the 2014 ILGA World Conference being held in Mexico City ultimately chose Thailand over Cuba and Botswana to host the biennial gathering in 2016.
While the bid was unsuccessful, it has sparked discussion about Cuba's record on GLBT rights, which is generally viewed as very poor.
Ros-Lehtinen said Cuba hosting a global LGBT conference "is just another example of this regime's pathetic attempt to look like a tolerant country, when in fact they are one of the most repressive regimes in the world."
ILGA Co-Secretary General Gloria Careaga Pérez said it would have been "great" for Cuba to host the biennial conference in 2016. "Cuba is making very important changes," said Careaga. "They want to go forward."
There has been some limited  progress for GLBT Cubans in recent years. There has been state promotion to accept GLBT Cubans and to curb the spread of HIV/AIDS on the island. These include a condom distribution campaign and prompting the country's national health care system to offer free sex-assignment surgery to trans Cubans. Cuban lawmakers late last year also added sexual orientation to the country's labor law.
Article | Levi Joule