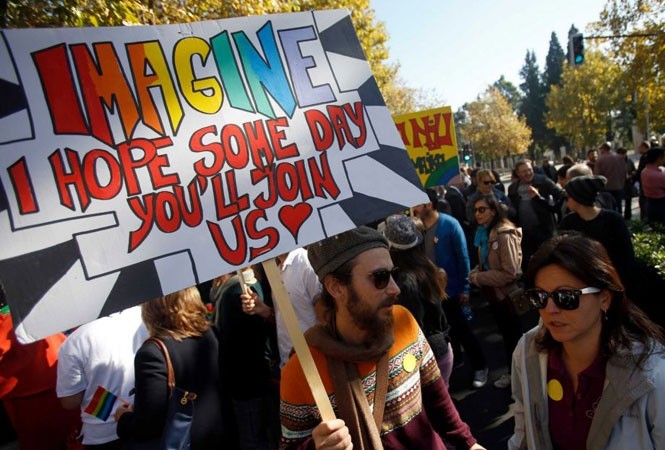 Members of Montenegro's GLBT community have  marched in Podgorica, Montenegro, Sunday, protected by hundreds of riot police.
Unlike in previous years when police fought right-wing extremists and gay activists had to be evacuated, there were no reported incidents this year.
"I am the happiest man in the world today!" said organizer Daniel Kalezic. "This year we had better cooperation with the authorities."
Just like much of the Balkans, Montenegro is hostile to the GLBT community, where gay men in particular are often the targets of harassment or attacks from right-wing or hooligan groups.
However, GLBT rights are being looked at by the Montenegro government as it prepares for a EU membership bid. Mitja Drobnic, the head of the EU mission in Montenegro, praised the government for securing the event.
Article | Levi Joule