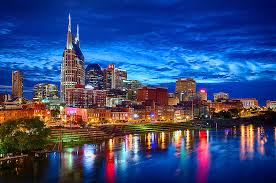 Gay rugby's biggest tournament is to be hosted by Nashville in 2016.
Nashville beat competition from Chicago to host the biannual tournament which is named after Mark Bingham, one of the leading lights in the development of gay rugby and a victim of the September 11 terrorist attacks.
International Gay Rugby chairman Jeff Wilson said the bids from the Nashville Grizzlies and the Chicago Dragons teams both aimed to build on the success of Sydney which saw government ministers, the Governor-General, the US Ambassador to Australia and thousands of fans attend matches.
"Following in the footsteps of Bingham Cup 2014 in Sydney, both bidding organisations realised that the bar had been set even higher for the next tournament," he said.
"Both Chicago and Nashville responded with comprehensive plans that not only provided for excellent rugby, but an opportunity to raise the visibility of our sport and our mission to another level."
Wilson said he looked forward to working with the Grizzlies "to make Bingham Cup 2016 the biggest and most successful Bingham Cup to date".
Nashville is the eighth city to host the Bingham Cup, following San Francisco, London, New York, Dublin, Minneapolis, Manchester and Sydney.
This year's Bingham Cup, held in Sydney saw the home team, the Sydney Convicts beating out rivals the Brisbane Hustlers to win the cup.
New Zealand's own Falcons took on the Emerald Valkyries in the Bingham Bowl final and came out on top with a 25 to 19 win.
Article | Levi Joule. Photo | Dan Holland