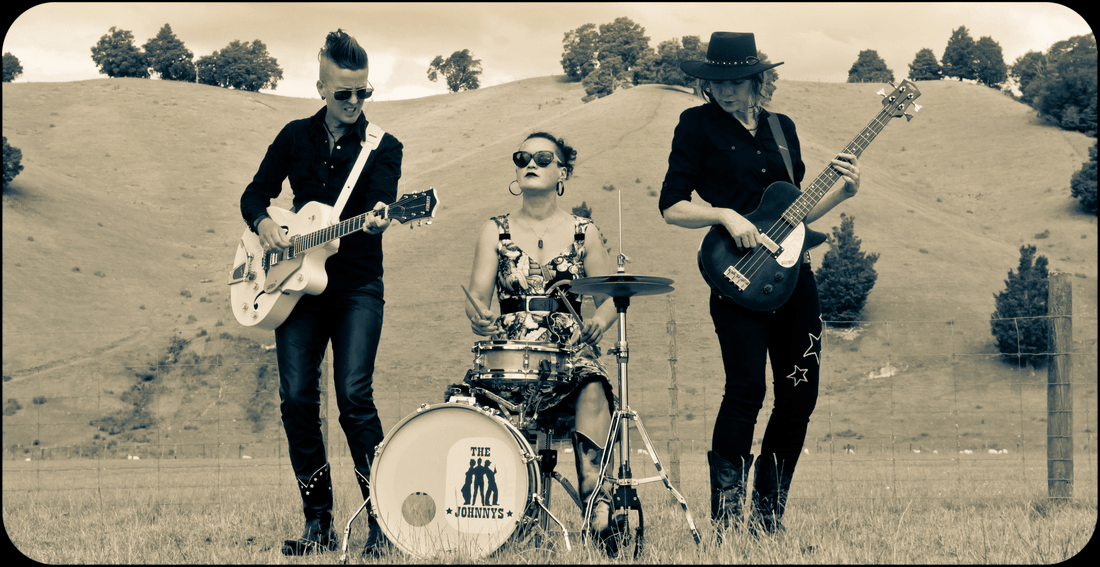 Out Wellington Incorporated is proud to announce The Johnnys, the world's first and only all-girl Johnny Cash tribute band is the headline act for Out in the Park 2015.
Described as "amazing" by Cindy Cash, The Johnnys have just been touring with the Topp Twins' Grand Ole Toppery.
Co-chair, Virginia Parker-Bowles, says the team is proud to have secured the band for 2015's Fair.
"Their live show is energetic and cheeky – they have so much fun with the audience!" And you don't have to know any of the songs to enjoy them, they'll even teach them to you and get you to sing along!" says Parker-Bowles.
Out in the Park 2015 will be held on Saturday 14 February 2015, in Waitangi Park. The Park is located next to Te Papa on Wellington's waterfront. This family-friendly day will see thousands of people celebrate the queer* community's diversity, and everyone is welcome.
For more information about The Johnnys, visit http://www.thejohnnys.co.nz/
For more information about Out in the Park 2015, visit it's Facebook page https://www.facebook.com/OutintheParkWellington
*Queer is a reclaimed word that positively describes people from the lesbian, gay, bisexual, transgender, intersex, takataapui, and fa'afafine communities. This broad and varied group of people is also often referred to as the rainbow community.