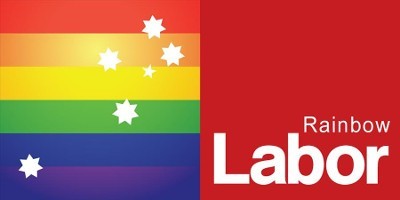 With just one week left to go before the Victoria state election, the Victoria Labor party has pledged a number of significant reforms for the Victorian GLBT community including the introduction of a gender and sexuality commissioner in an effort to tackle discrimination and homophobia if it wins next Saturday's poll. 
A Daniel Andrews Labor Government will fight the discrimination and homophobia that Gay, Lesbian,  Bisexual, Trans and Gender Diverse and Intersex Victorians still face in 2014.
Labor will start by putting equality at the heart of the Government's agenda with a dedicated Cabinet role, and establishing a whole-of-government Ministerial Advisory Committee to make sure laws and services aren't leaving GLBT Victorians behind.
A dedicated Commissioner for gender and sexuality will also be established within the Victorian Equal Opportunity and Human Rights Commission.
"That respect and inclusion, and basically we're hoping to bring about that dignity, is to make sure that we have [gay, lesbian, bisexual transgender, intersex] issues and a voice at the centre of government,"  Labor leader Daniel Andrews told community radio station Joy FM.
A Labor Government will amend the Equal Opportunity Act 2010 and limit the 'bona fide occupational requirement' which makes it easier for employers to discriminate against people based on their sexuality.
Victoria's adoption laws are 30 years old and in need of overhaul. Labor will review the Adoption Act 1984 with a view to legalising same-sex adoption and remove the hurdles that couples encounter.
Labor is planning to repeal Section 19A of the Crimes Act 1958, Australia's only HIV-specific law which discriminates against people living with the disease.
Labor will also extend the Safe Schools Coalition Victoria program to every government secondary school in Victoria. The program gives teachers training and resources to support same-sex attracted and gender diverse students.
Article | Levi Joule