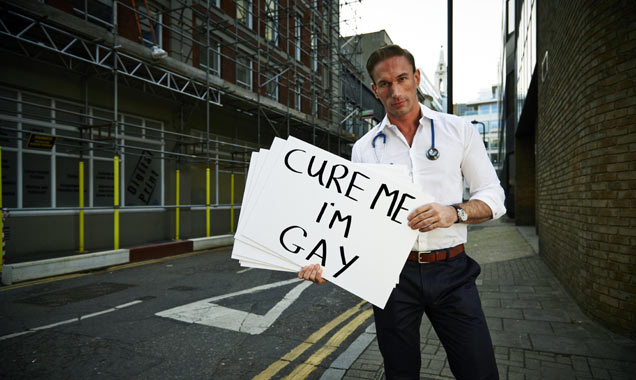 Former executive director of  'Love In Action' group set up to 'cure' homosexuality has just married his partner in Oklahoma.
John Smid who was the executive director of 'Love In Action' between 1990 and 2008 has been openly gay since leaving the group and has been in a relationship with his partner Larry McQueen for about a year.
"I've believed in faith that something was going to happen, and it never did, and so at my age, right now in my life, I don't have that many good years left in me, and I can't live like this for the rest of my life, so I said no I'm not willing to keep pushing after something that's not going to happen," he told local US news outlet The Lone Star Q earlier this year.
Mr Smid made an announcement of the wedding on his Facebook page, saying that he met McQueen three years ago, but they were just "acquaintances with common friends." He concluded his marriage announcement with a heartfelt acknowledgement of previous "mistakes, shortcomings, and failures".
"I realized this week that my relationship with Larry is a mirror I see in every day. For most of my life, the mirror I saw reflected my mistakes, shortcomings, and failures," he said.
"The reflection I see today with Larry shows me the positive things in my life, my strengths, gifts, and talents. I see how I can succeed at a mutual intimate and loving relationship. For this, I am truly grateful."
As well as offering a 'cure'  to homosexuality for adults, Love In Action also caused a media storm in 2005 when it promoted a programme that it claimed could change the sexuality of children.
Article | Levi Joule