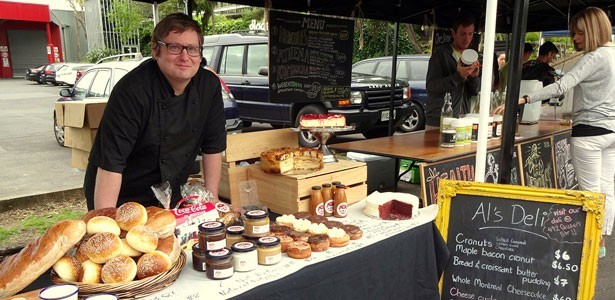 We love the Al's Deli market stall at La Cigale, a mobile part of his successful cafe on Upper Queen street. This Canadian makes his own bagels and brioche and smokes his own salmon and other cured treats. The results are divine, especially the to-die-for bread and croissant butter pudding with salted caramel sauce.
Check out his shop too where he does healthier meals to go as well as his indulgent treats.
 Article | Alexia Santamaria. 
Alexia is the co-author of popular blog www.cheapeats.co.nz the Auckland guide to eating great food without going bankrupt.