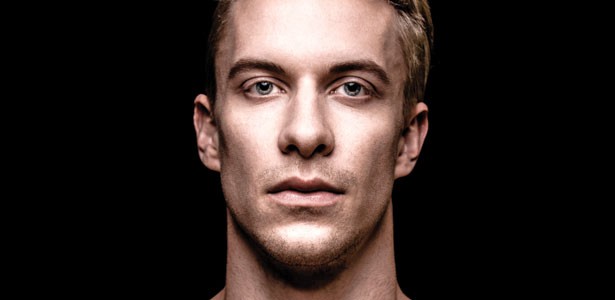 express catches up with ballet dancing hunk Loughlan Prior to discuss his lead role NZ Ballet's production of A Christmas Carol and his dance film David!
What can you tell me about your short dance film David?
The film follows the abstract path of David as he struggles with the realisation of being a bisexual male conflicted by his circumstances. As a choreographer the idea for DAVID began by experimenting with dance partnerships between opposite and same sex couples and manipulating masculine and feminine energies within duets. I am a great lover of the surreal. We use dance and heightened visuals to tell our story in a different portrayal of queer culture.
NZ Ballet and Zambesi come together with this film. Do you feel dance and fashion have a natural synergy?
Absolutely. Both are conceived by people working with passion to create a message through art for an audience. The stage and the screen are a creative space for these two worlds to collide.
When will our readers get a chance to see the film?
In 2015! We are sending the film to a number of international short film festivals, including 'Outtakes' NZ, which is held in the main centres mid year.
You are dancing the lead role of Scrooge in NZ Ballet's latest production of A Christmas Carol – can you tell us a bit about how that is going?
We have been enjoying sell-out shows throughout New Zealand which is thrilling for all of us. There are a lot of children involved in this show and working with them and seeing them perform for an audience for the first time is something special.
A Christmas Carol is not your typical ballet, and Scrooge not your typical role as it seems to involve as much acting as dancing – can you tell about the experience of working on this?
To be a good dancer requires the ability to tell a story through body language and acting. I have really enjoyed the challenge of becoming Scrooge as the character demands strength in both areas to pull off a believable portrayal as he makes his way from selfish penny counter to fresh faced do-gooder.
A Christmas Carol is performing in a number of different centres around the country. Which is your favourite to perform in and why?
On this particular tour my favourite stage to perform on was the stage of the Isaac Theatre Royal in Christchurch. The whole building has been restored and reinvigorated to be even more beautiful than before. There was a very palpable energy in the auditorium on opening night. The audience were amazing! We had so many standing ovations, I'll never forget it. It was humbling and inspiring all at the same time.
Why should all our readers be checking out A Christmas Carol?
It's a white Christmas in New Zealand – we make it snow on stage. It really is magical.
The film Black Swan examined the legendary pressure ballet dancers in a dramatic fashion, which focused on female dancers.  Is there the same pressure for the male dancers?
The movie is a work of fiction dramatizing the life of a dancer – if being a dancer was really like that we'd all die at the end of Swan Lake and there would be no more ballet. Our lives are much more ordinary. We are driven yes and we are focussed yes, but from a place of passion for the art of dance, than from mental illness like the unfortunate main character of that film, who was quite unwell.
And do you suspect it's slowly driving you crazy like it did to Natalie Portman?
If I die at the end of creating one of my films or ballets then I am doing it wrong.
A Christmas Carol plays at Takapuna's Bruce Mason Centre 7.30pm Saturday 13 and 1.30pm Sunday 14 December. Tickets from Ticketmaster.
 Article | Oliver Hall.