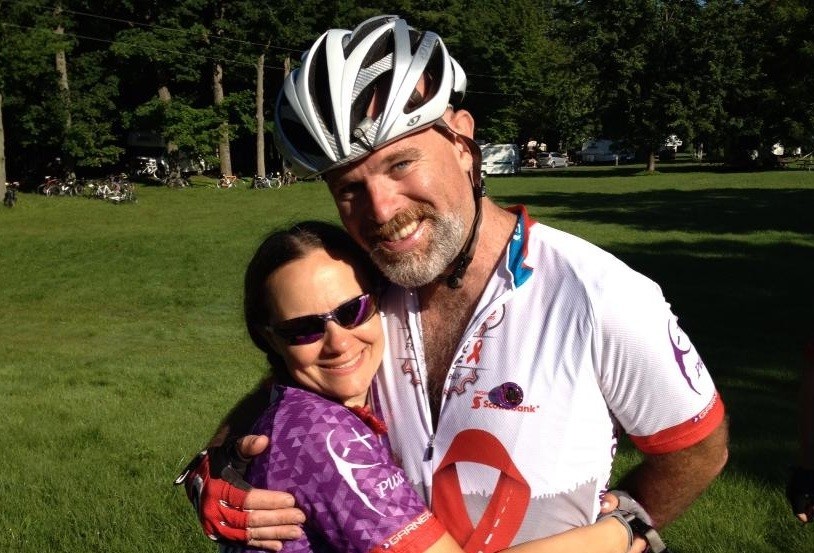 In the second-half of his two-part interview Body Positive's new CEO Mark Fisher talks about his work with different HIV organisations, his inspirations and calling New Zealand 'home'.
 Can you expand a little more on the work you did with HIV charities in Canada?
In Ontario there are 73 Organizations working with HIV with 40 of these being Community Organizations. Some of these are region specific whereas other focused on particular target populations such as prisons, Asian, legal, Harm reduction, housing etc. My organization worked at a provincial level working mostly in research and education. We also worked a lot with the other agencies to deliver programs. We implemented a Clinical management system in doctor's offices to provide better patient care and implemented a Case Management System at the AIDS Service Organizations to provide better client care. We also created other tools like a service locator tool (hiv411.ca) so people knew where to access services. Basically we collaborated with the other agencies to improve the services provided. Our organization followed the GIPA principles and had a large involvement with people living with HIV. I want to bring a lot of their programs to Body Positive.
 What first inspired you to get involved with HIV charity work?
I got involved in HIV work in 92 in Australia. HIV was very present in the news at that time and I wanted to get involved as it was my community Gay men that was being devastated. I worked with the National Serological Reference Laboratory to create a system to perform HIV reference testing for Australia.
What's been the most inspirational fundraising event you've been involved with?
Friends for Life Bike Rally (Bikerally.org) is a huge fundraiser that I'm extremely proud of. We raise money for the Toronto People with AIDS Foundation by cycling 600 kms to Montreal. We had 300 cyclists that year and managed to raise over 1.5 million for them. And raise awareness as travelled across the province with media coverage along the way.
Its been running 16 years now and raised 42k in its first year and has raised over 12 million since then. Each rider has to raise a minimum of 2500 so there are lots of fundraisers going on throughout the year for the bike-rally – I hosted cabarets, bar nights, underwear parties, auctions as part of my efforts. There was one lady that raised over $60k through her knitting blog – and most of it was in $5 donations! My favourite day on the ride is day 3 – it's a short 60k day called red dress day. Everyone is encouraged to wear red to create a red ribbon of riders along the road. Some of the costumes are quite creative. I'm surprised there haven't been more car accidents given the looks that we get.
I would love to replicate this ride here in NZ next year but it's a huge amount of work and I'll need lots of help to make it happen. My plan is to have it coincide with the Outgames in 2016.

What are the things you miss about Canada and Australia that we don't have here?
I miss my family and friends mostly. I was married in Canada in 2002 just after it became legal there. But my husband passed away in 2005 from HIV. I'm still very close to my in-laws in Canada but the distance makes it challenging to visit.
I also miss the gay scene. Toronto is a very big city with lots happening. It's unfortunate that a lot of the bars here are closing (Legend, Poof, Urge) and there aren't a lot of events. People blame social media but there still needs to be a physical space for people to meet and feel comfortable. Hopefully we can create some Body Positive fun(d)raisers that will get people out.
You've lived in NZ for a year now – do you think of it as home?
I have to say I love NZ. It's a great country. Lucien has a big part to do with that of course. He has made this my home. An amazing man and I am so lucky to have met him.
Article | Oliver Hall.