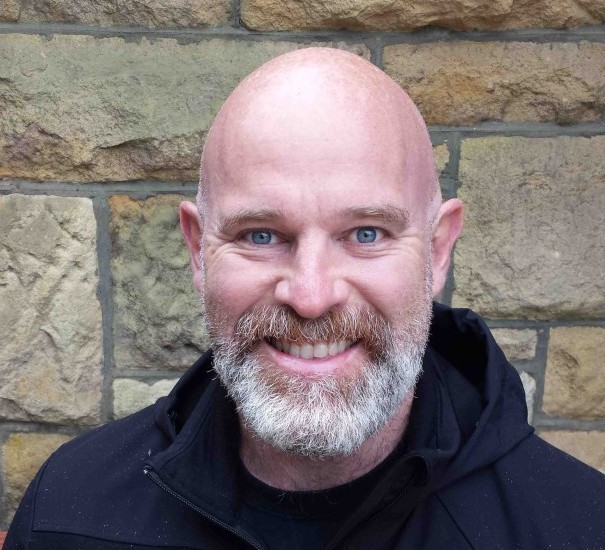 In the first of a two-part interview, Body Positive's new CEO Mark Fisher talks to express about his career, what brought him to New Zealand and what he hopes to achieve in his new role.
So you are an Australian who spent most of his adult life living in Canada who now lives in NZ!
Can you tell us a bit about your background?
I grew up just outside Melbourne in a country town called Rockbank and moved to Toronto when I was 25. Both great cities, but very different and so far apart. I moved to Toronto for a job working in the Public Health Laboratory creating a system to perform all of the HIV testing for the province. This generated all of the epidemiology for the province as we performed all of the tests (1000 HIV tests per day). I never really travelled before I left Aus, so I'd never made it to NZ. Once in Canada I travelled a lot as I was on a one-year work permit and thought it would be a short visit. 20 years later I moved here.
I understand your partner Lucien was a big part of the reason for that move. Can you tell us a bit about how you met?
My niece invited me to her wedding (a year in advance so I had to go) and it was on Labour Day (the weekend after Mardi Gras). That's where Lucien and I met. It was love at first sight but given the distance extremely unlikely anything could come of it. We met again in Vancouver (at an AIDS conference), chatted every day and then I came back in June for three weeks to support Lucien at the Mr. Bear Australasia contest. On the flight back I called my real estate agent to sell my house and I quit my job. A mad 6 weeks ensued as I cleared out all my possessions and I moved to NZ in August.
What have you been doing for work in NZ prior to your appointment at Body Positive?
I've been doing some consulting work with my organisation in Ontario – they have a cohort of 6000 people living with HIV that they follow with extensive surveys and chart extractions so I have been working remotely on this project. I have done some other work with the NZAF, some work on the GAPSS survey at the Big Gay Out last year. And a bit of volunteering: condom packing and on the Exec of GABA. Most of my time was spent getting to know NZ. It's a beautiful country and you have to get out of the city to fully appreciate everything it has to offer. We bought a new caravan and take advantage of all the great camping facilities here.
Why did you decide to apply for the CEO role at Body Positive?
Body Positive is a fantastic organization that provides direct support to people living with HIV. It truly makes a meaningful difference in peoples lives and I wanted to be involved. It's very rewarding to be working in an organization like this (and challenging) and I wanted to contribute some of my experiences and knowledge to help.
What are you goals for the organisation?
At the moment we have around 800 members and I would like this to grow. I want to engage with all of the people living with HIV and provide services that they will benefit from. People are at different levels of need and we are always here for them but I would like actively engage with a wider positive community and with the general population. Increased community engagement and visible will increase our profile and help reduce stigma. HIV is fairly hidden in NZ, which makes it difficult for people to come out and access the support they need (from us, their friends, their family). I've heard some people would prefer to move to Aus, where they get access to medication and can start fresh rather than face the stigma of disclosing their status. Look for lots of Poz Friendly spaces at future events and come and show your support.
There are lots of other things in the works, but as its my first week I'm learning what Body Positive does now as I want to maintain the great things we currently provide and in the new year we will be working on incorporating the new initiatives. I plan on working closely with our partner agencies so that we can coordinate our efforts and provide the best service possible (and identify the gaps).
Part-two of our interview will be published Saturday 13 December.
Article | Oliver Hall.