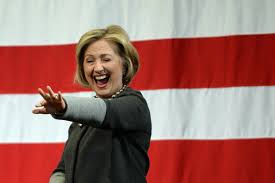 The former secretary of state and soon to be 2016 Presidential candidate has been awarded an award from the gay hook up app. 
Grindr users in the United States has named Hillary Clinton" Straight Ally of the Year."
Clinton has been an outspoken ally of the GLBT community during her time as US Secretary of State and last year come out in her support for same sex marriage.
Grindr users "Biggest prediction for 2015" is that Clinton will announce her presidential campaign, which according to most political observers is an all but certainty.
 Article | Levi Joule.