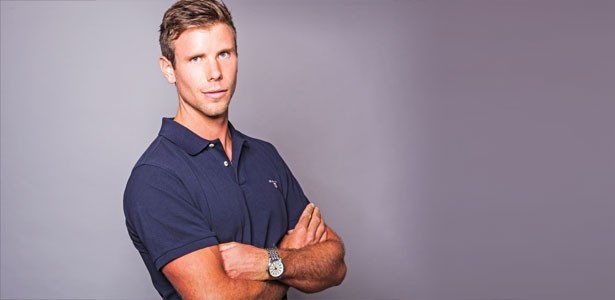 When kiwi Olympian Robbie Manson wrote an essay for Outsports about his coming out experience he was shocked to find it made headlines the world over.
He talks exclusively to Oliver Hall about coming out to his teammates, family, and future dreams.
At 25, Robbie Manson is shaping up to be one of the best rowers this country has produced. In 2009 he won the Under-23's World Cup Championships with doubles partner Joseph Sullivan, represented NZ in the 2012 London Olympics (placing seventh) and in 2013 won all three World Cup regattas, partnered with Michael Arms.
Robbie had already been 'out' for two years when Outsports approached him about writing an essay on his coming out experience. Yet when the article was published, many media organizations treated it as an announcement.
"My intention wasn't to come out publicly," he tells express. He says his aim was to show people who struggle to come to terms with their sexuality, "that there is nothing wrong with being gay. Also possibly encourage other athletes to do the same, and to show everyone that being gay is already accepted in sport, or at least in rowing."
While he hadn't realized the article would create so many waves, he says the reaction has been 'really positive'.
"I think it has shown some of my straight friends how hard, internally, growing up gay can be." He tells us, admitting there have been, a few 'who cares' and 'why is this news?' comments on social media, which, "I totally agree with… The fact that people feel that way is a good thing."
Robbie grew up in a rowing family. His parents were both professional rowers as is his younger brother. His older brother who recently repatriated to Christchurch from Sydney, is also gay, and was the first person Robbie ever came out too. He says he was, "obviously very supportive," he describes telling him on a drive home from the Picton ferry. "It was the first time that I ever said that I was gay out loud, so it was such a huge step for me."
The life of a professional rower revolves around an intense training schedule – one that Robbie must stick too if he wants to keep his incredible track record in tact.
"We train two-three times per day, six days a week, 11 months a year. Every day I get up at six and have breakfast then bike seven-km to the lake, have a bit of a stretch and warm up and then on the water just before 7.30am. We usually row between 18-24km in the morning, then another stretch and bike home. Some days I'll have a gym session around midday followed by about an hour on the erg (Rowing Machine) and other days I have a second row of around 16km."
He tells us he enjoys his time off on Saturday afternoons and Sundays but still tries to avoid alcohol and eat healthy to keep him in good shape for the week ahead. He admits the intensity of his schedule makes it hard to have a relationship, but the experience of getting to the Olympics is worth the sacrifice.
"It's like spending two weeks in another world," he tells us of his London experience. Lighting up as he remembers the ceremony. "It was one of the most unreal moments of my life, standing in the middle of the stadium with British music blasting out all around and thinking to myself I can't believe I actually made it to the Olympics!"
That's not to say it's it all fun and games. Despite the hard work athletes must put in to get to the Olympics, qualifying is only beginning. "There is an extraordinary amount of pressure to perform," Robbie explains as he begins to describe the mental and physical toll of the event.
"You also know how much the race is going to hurt. Rowing although it might look relatively graceful to watch; On the inside you're in a world of pain. The lactic acid build up is almost unbearable."
On top of that, Robbie had to field questions from his teammates about whether he had a girlfriend. "They were going through my Facebook friends trying to figure out who it was. I kept giving them clues until there was only one person left and it was a guy. My heart was racing and I was pretty nervous and I think they were a bit shocked to find out, but after they were fine with it… It's funny looking back at it now how worried I was."
So would he go through the pain and anguish again for the chance of winning medal?
"We wouldn't have dedicated our lives to this one goal if we didn't 100% want to be there and have the chance at chasing the ultimate: Olympic Gold!" He confirms, "I'm aiming for Rio in 2016. The Olympic Rowing team will be named in March 2016 but there are a number of trial and qualification processes to go before then."
We wish him all the best!
Article | Oliver Hall. Photos | Jarrad Mapp.