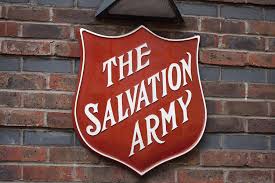 New documents have emerged in the United State suggesting that The Salvation Army's pro GLBT PR campaign has been nothing more than an exercise in spin. 
US based website Queerty.com has obtained secret documents from The Salvation Army highlighting the PR Spin campaign being run by the Christian organisation int trying to attract GLBT support.
According to Queerty.com, 'the documents underscore the tug of war within the Methodist organization between religious laws, which leadership believes requires discrimination when it comes to marriage and sex, and civil laws, which ban discrimination in hiring and in the workplace.'
You can read the Queerty.com article and take a look at the documents here
Article | Levi Joule.