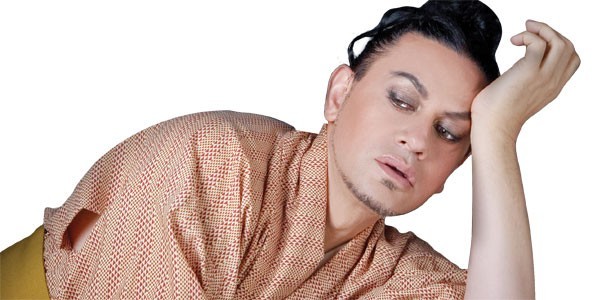 This year the Mika Haka Foundation are taking over Pride with six of their own events, plus involvement with the likes of the Parade and Party. Oliver Hall sat down with the Foundation's Franchise and self-styled 'lifestyle Liberationist', the one and only Mike about shows at sea, mystery bus tours and taking his art to Texas!
For those who missed it the first time, next month Mika is bring you the chance to see his multi-award winning, 5 star Edinburgh Fringe cabaret show Salon Mika in a truly unique environment. As part of the Volvo Ocean Race, from Sunday 1- Sunday 8 March, parties of up to twenty people can book out, a two hour cruise on a Dreamboat yacht where they will be treated to a very intimate performance of the show. Mika describes Salon Mika as a montage of stories from people's lives, told through sexuality, culture and song.
He is also excited to premiere the show's sequel Room 1334 at this year's Pride, as a one night only event on Valentines Day. Conceptualised as an arc of the Salon story, the name Room 1334 refers to a room within the Salon, and Mika describes the show as: darker, assertoric and art house. For Valentines evening event, Mika says the audience will experience, "a different kind of love," telling us to expect short dark pieces of sensual cabaret.
All audience members will be given tickets to an exclusive 'street party' that will feature underground DJs and burlesque performances, before being given the option of taking a mystery bus ride to an additional secret after party. We're intrigued to say the least!
Following Pride, Mika will be preparing to perform selected songs from the two shows against a background of short films (created by US-based Australian filmmaker Daniel Luke Rogers) in his debut at Austin, Texas' infamous SXSW festival. We hope the cowboys are ready for him!
To book tickets for Mika's NZ shows visit: www.iTicket.co.nz.
Article | Oliver Hall. Photo | Sara Orme.