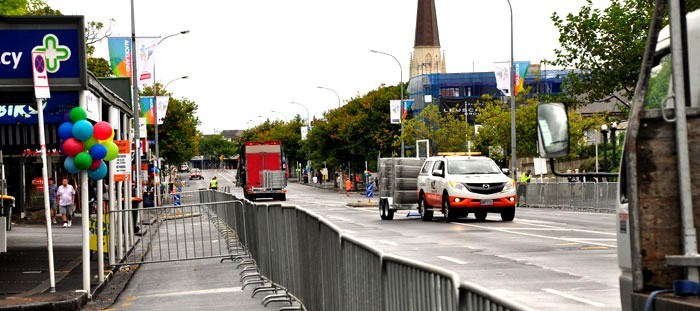 Ponsonby Road has officially been closed off to the public in preparation for tonight's Pride Parade.
Barriers are now in place along Ponsonby Road and marshals taking up position at intersecting roads.
Despite the rain, eager fans are pinching up prime positions along the parade route. Sources close to express confirm the Parade will still be going ahead as planned.
The parade will Kick off at 7:30pm with the opening ceremony at Western Park, the start of the Parade route which travels the length of Ponsonby road ending at Pompallier Terrace.
Philip Duncan from weatherwatch.co.nz told express that there were "some big showers forming right now, but easing this evening." with the main rain risk being before sunset so it might pay to bring along a raincoat or brolly.
Article | gayexpress