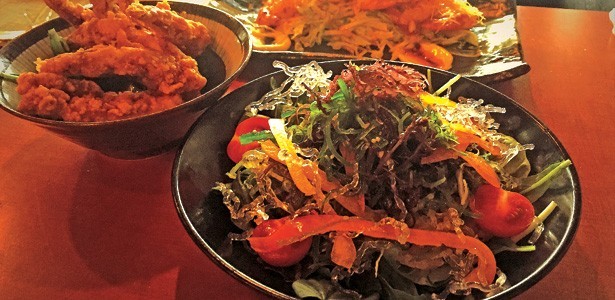 Alexia Santamaria is the co-author popular blog www.cheapeats.co.nz the Auckland guide to eating great food without going bankrupt.
If you haven't been to newcomer Zool Zool in Mt Eden, go soon.
We went recently and loved the food, friendly service, nice interior and fun vibe. It's the brainchild of Toru Hirae (Soi) and Kazuya Yamauchi (Kazuya) and serves casual, affordable delicious ramen and other dishes great for sharing. We can personally recommend the soft shell crab, ebi chilli, miso ramen and we love the fact that the Edamame comes with the choice of curry, garlic or chilli salt.
405 Mount Eden Road, Mount Eden, www.zoolzool.co.nz
 Article |  Alexia Santamaria