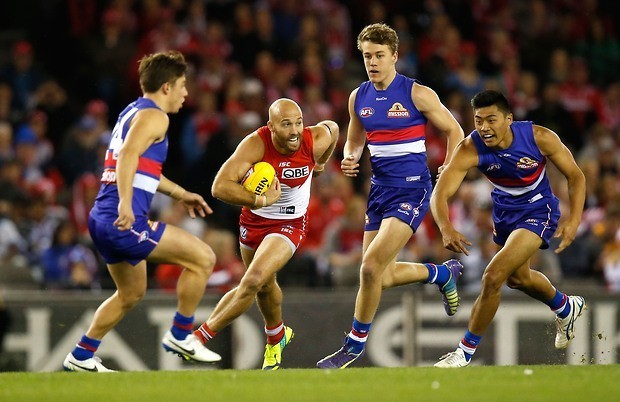 The Australian Football League is set to host it's first ever pride match as part of it's efforts to eradicated homophobia in the game.
afl.com.au reports that the first "Pride Cup" match will be played between Sydney and Fremantle during the NAB Challenge and will be played this Sunday, March 15 at Drummoyne Oval in Western Sydney.
The AFL already has rounds celebrating indigenous and multicultural communities but has previously been reluctant to host a themed game aimed at stamping out homophobia.
"The AFL is proud to be hosting this game, and in doing so we are saying to our community that we want to be part of change in Australia," AFL football operations manager Mark Evans said.
"Diversity and inclusion is essential to our game. We say 'no matter who are, where you are from or who you love, we can all love footy."
Article | Levi Joule.