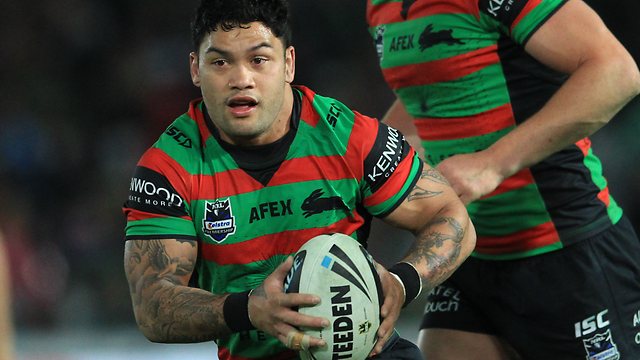 Kiwis and South Sydney Rabbitohs player Issac Luke has been fined $10,000 for using a homophobic slur on Instagram. 
Luke has had $5000 of the fine suspended but will be required to undergo an education program after making a homophobic slur on social media.
The slur was made on Good Friday after Luke made a post attempting to reach out to find a South Sydney fan injured after South Sydney's game against the Bulldogs on April 3. The 27-year-old, who was involved in a contentious eight-point try in the grand final rematch, had called on South Sydney fans to help him identify a Rabbitohs fan who was taken to hospital after the game.
In response to taunts, Luke wrote: "get off my page you lil poofters. This is about a kid your fans knocked out. Well now two kids yous dropped. We train at Redfern come down and see if you fellas are still carrying on #rulesarerules even though it was a hard penalty to take. I bet yous would've done the same had we done it to one of your players. Or we would've have even had u gooses commenting had it happened earlier on in the game. Now get off my page."
The NRL said today there was no place for vilification of any kind in Rugby League.
A spokesman said Luke believed he had been provoked into posting the offensive comment and had withdrawn it and apologised soon afterwards.
"We believe that education is the most important element in dealing with vilification matters such as this," the spokesman said.
"So we will require Issac to undertake an education program in tolerance and equity in addition to the financial penalty."
Article | Levi Joule.