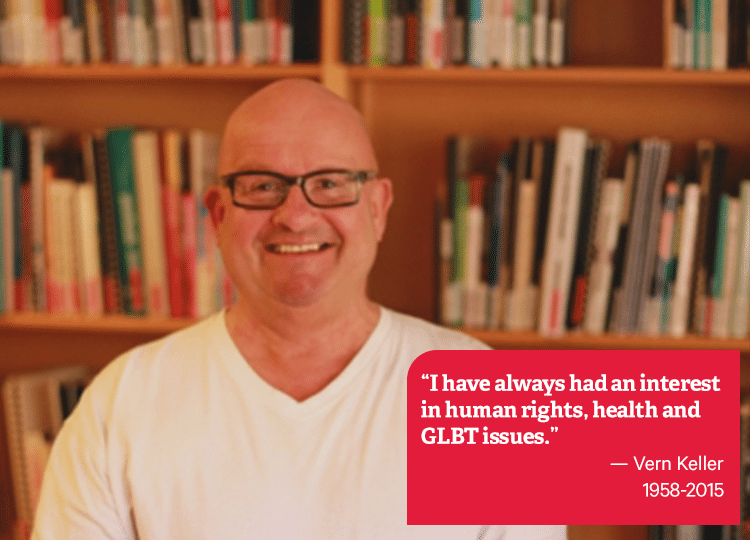 The NZAF's librarian died suddenly at home over easter weekend. 
Vern Keller had worked at the NZAF for 24 years. He was in his mid 50's and has dedicated his time to improving health outcomes for the GLBT community. It is understood his death was not suspicious.
NZAF's Scientific Director Tony Hughes' said in a statement that  "I'm devastated by Vern's loss. He was a lovely man and a great colleague. He was also one hundred percent committed to improving the health of his gay brothers, but always preferred a background role in the organisation.
"We worked very closely together for over 24 years at NZAF and, in that time, Vern built up a remarkable amount of knowledge about the HIV epidemic in gay men, as well as being primarily responsible for our excellent AIDS library.
"Vern was one of NZAF's longest serving staff members and he will be greatly missed by all of us in the organisation. The void that he leaves will be very hard to fill."
A service to commemorate Mr Keller's  life will take place at Davis Funerals, 150 Central Park Drive Henderson, Saturday 11 April 2015 from 1.30pm.
Article | Levi Joule,