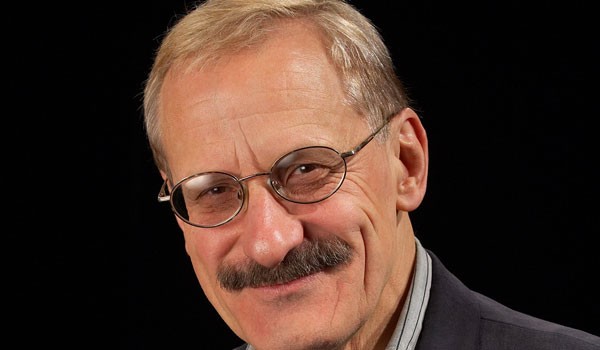 Jack Body, composer and Arts Foundation Laureate, has received an Arts Foundation of New Zealand Icon Award during a private award ceremony at Mary Potter Hospice in Wellington.
Limited to a living circle of twenty, Icons are artists whose work represents a legacy to New Zealand and have made a significant impact on their chosen art form.
Jack Body is a prolific world-class composer with global reach. Jack has given  much to audiences, local and international composers, musicians and students. The Arts Foundation says that it is honoured that Jack has accepted the Award and proud to have him as the first composer to be named an Icon, and the first Laureate to also receive an Icon Award.
Jack was selected with two other artists to be awarded Icons this year. As Jack is unwell, a private ceremony was held at the Mary Potter Hospice in Newtown on Tuesday. Gaylene Preston, a fellow Laureate, filmmaker, and Chair of the Arts Foundation Governors spoke at the ceremony and a tribute to Jack was read by former Governor and fellow Laureate, Dame Gillian Whitehead.
Each Icon Award recipient receives a medallion and a pin crafted by John Edgar. The medallion is returned to the Arts Foundation at the end of an Icon's life to be presented to a future recipient. Jack Body received the medallion from one of the inaugural Icons, Ralph Hotere .
Article | Levi Joule.