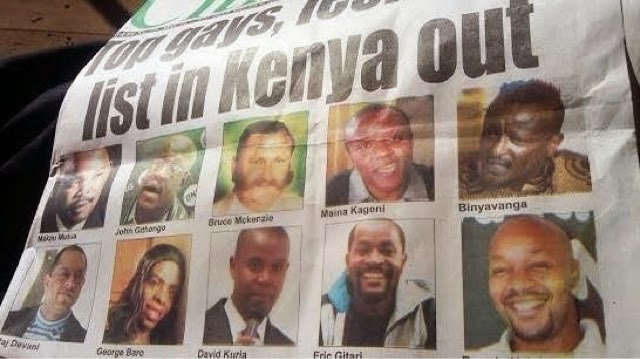 A Kenyan newspaper has printed a list of 'top homos' which now has many on the list fearing for their lives.
The Newspaper, Citizen Weekly ran with the headline 'TOP GAYS, LESBIANS LIST IN KENYA OUT'
A number of those listed were until now still closeted. Among those included on the list was a gospel singer and senator.
Few Kenyans are openly GLBT as it is illegal to be gay in the African nation.
The article references how Kenya's high court last week ordered the government to allow a gay rights group to register after they were initially refused on the basis of moral and religious grounds.
The three judge panel made clear the country's constitution is supreme and the government had no case to discriminate against GLBT people in this instance.
This article appears to be part of a campaign to further turn the public against Kenya's GLBT community.
Activists in Kenya fear the newspaper will incite mob violence, similar to when Ugandan activist David Kato was killed after being 'named and shamed' on the front page of a tabloid in 2010.
Article | Levi Joule.