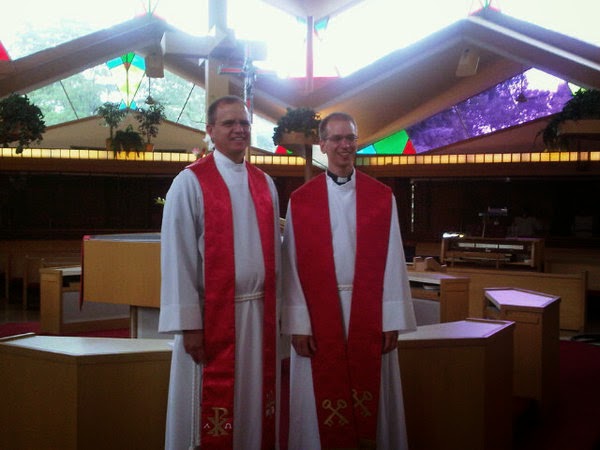 The Michigan pastor says on Grindr that he is a top who "loves to cuddle"
Reverend Matthew Makelay resigned as pastor of St. John's Lutheran Church and School in Midland, Michigan after he was caught sending messages seeking sex from other men on the popular gay hook up Grindr.
Queerty.com reports that Makelay was caught sending messages to other men on the app saying he was a top who  wanted to engage in oral sex. The messages can be viewed here.
Makela has a long history of disparaging members of the GLBT community on Facebook. Queerty.com have posted a number of the (since deleted) screenshots of the reverend condemning GLBT rights.
The pastor is also on record saying the "transgender movement is going to assist opportunistic sickos in preying upon children and others."
 Article | Levi Joule.