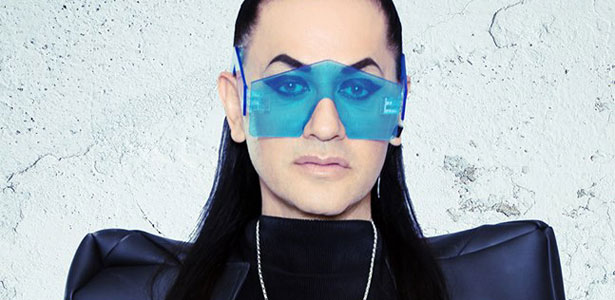 Acclaimed New Zealand performer Mika Haka has said that Brian Tamaki's recent homophobic outburst is a wake up call for the GLBT community.
Mika has responded to the controversy surrounding Brian Tamaki's 'gaypower' comments at last weekend's Destiny Church conference, where the self proclaimed bishop also warned his followers that an entire generation of children would become bisexual, saying the perversion of homosexuality is leading the charge.
Mika tells express that the comments should serve as a wake up call to New Zealand's GLBT community.
"I would rather he said it, it makes us wakeup." Mika says that "not everybody is part of the Grey Lynn set where we have wonderful neighbours and wonderful schools and we're all going to the pride parade and wearing fancy frocks and doing all those things that we do; there is still an underbelly in New Zealand that wants us eliminated"
Mika had previously spoken to express saying he believed that Tamaki had 'turned the corner' on gay rights and was moving to make Destiny Church more GLBT inclusive.
Mika says that Tamaki's return to the gay bashing rhetoric came as a surprise. "I am surprised he is waffling on about that sort of thing again"
"Something's going on with him. Maybe the church needs attention again?"
 Article | Levi Joule.
"It makes us wake up