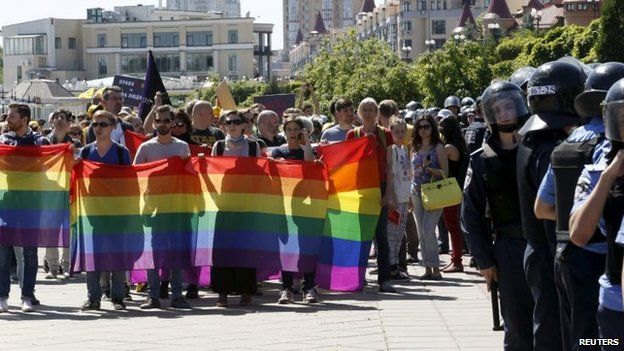 Opponents of the pride parade threw smoke bombs and tear gas injuring five police officers.
A gay pride parade in Ukraine was attacked by protesters  leaving a number of marchers and policemen injured.
The BBC reports that a number unidentified people attacked the rally alongside the Dnipro river with smoke bombs and stones.
Opponents of the event, held in Kiev, threw smoke bombs and tear gas, with reports claiming that five officers were injured by the unknown assailants.
Several people have been arrested, Kiev's police say.
The first gay pride parade was staged in Ukraine with heavy police protection after 2012's event was cancelled due to safety concerns. 
The Ukrainian authorities say the rights of sexual minorities are guaranteed and protected in the country.
However critics say homophobia is widespread throughout Ukraine and is generally accepted in the predominantly Orthodox Christian nation.
Article | Levi Joule.