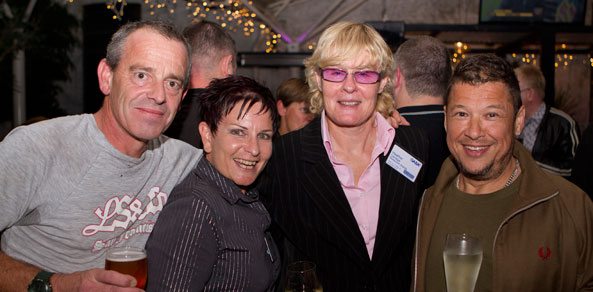 A raft of constitutional changes are being proposed for the GABA AGM.
GABA will vote for the first time in 13 years on a raft of changes to its constitution.
Among the changes, is a proposal to allow couples individual voting rights, the name change of 'gay business people' to 'LGBTI people' and the removal of any mention of political advocacy, which the constitutional amendment draft document states is no longer relevant post legislative change.
Speaking to express, current board member Richard James says a lot of time has gone into writing the proposed changes. The last time the constitution was amended was in 2002, so an update was needed James says. "It just needs revision again to make it more relevant to how we operate now and to fit in with how we run with society these days."
James says the proposed change of rewording the constitution to say 'LGBTI people' rather than 'gay business people' is "more inclusive and relevant" and reflective of language that has become more commonly used within the community.
Allowing couples to have a vote each was proposed after there was some confusion over voting rights after the last election which resulted in the controversial and close election victory of Heather Carnegie over Skott Barnett.
Perhaps the most contentious change is the proposal to remove any reference to political advocacy in the constitution, a move which Richard James says he doesn't "necessarily support" and is unlikely to pass.
James says the process for the proposed changes has been robust and has included the GABA executive, trust and wider community.
The AGM will be held this evening at 6pm at The Oakroom, 17 Drake Street.
 Article | Levi Joule.