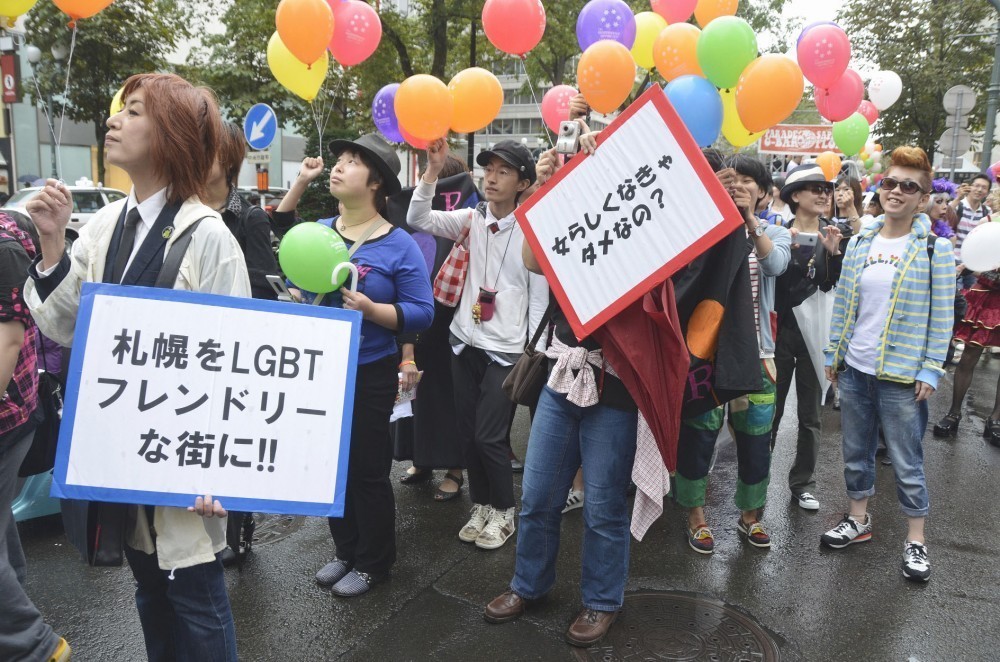 Hundreds of GLBT Japanese have taken legal action in a bid to legalise same sex marriage in Japan. 
Hundreds of GLBT Japanese have filed an unprecedented request Tuesday with the Japan Federation of Bar Associations (JFBA) in a bid to legalise same sex marriage, The Japan Times reports.
The bid by 455 individuals is the first attempt to legalise same sex marriage nationwide by appealing on the grounds that Japan's current non recognition of same sex marriage is a breach of human rights.
The request states that Japan's failure to acknowledge same sex marriage is unconstitutional in that it contradicts the principle of equality and individual dignity as guaranteed by the Constitution.
Currently same sex couples are only officially recognised in Tokyo's Shibuya Ward through partnership certificates, which were legalised in April.
The JFBA, the nation's biggest bar association, will investigate the allegation of a human rights breach and, if necessary, issue a warning to the central government to review its approach toward the matter.
The Japan Times reports that any ruling by the JFBA will be non binding, but a warning would have a "far-reaching" impact on the nation's legislative and judicial process, said Toshimasa Yamashita, one of the lawyers involved.
"If issued, the warning will be quite comprehensive, formulated based on the bar association's meticulous research and analysis," Yamashita told a news conference Tuesday in Tokyo. "It will likely be used as a reference in Diet sessions or trials whenever the topic of same-sex marriages arises."
 Article | Levi Joule.