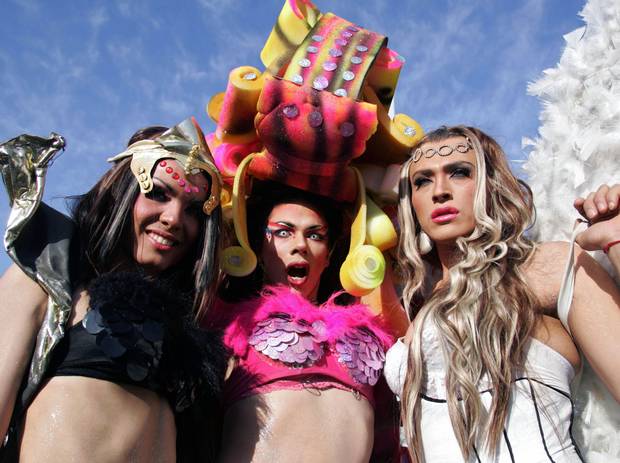 A Glasgow pride event has made a backtrack of sorts and will now allow drag queens to participate – but only if they identify as transgender. 
An alternative Glasgow pride event has made something of a U turn of its decision to ban drag queens from participating its events.
express yesterday reported that 'Free Glasgow Pride' a pride event set up to counter the main Glasgow Pride, has banned drag queens from performing citing they are 'offensive' to some trans people. A statement from the group yesterday claimed: "After much discussion, the trans and non binary caucus decided not to have drag acts perform at the event."
Following widespread criticism, the event has now said they would like to offer trans drag performers an opportunity to perform.
They said: 'The trans caucus and Free Pride as a whole thought protecting the privacy of trans drag performers was the most important thing, but trans drag performers have let us know that letting them perform is more important to them.
'People appeared to understand that we attempted to communicate that trans drag performers' rights are secondary to other trans people's rights.
'We did not mean to send this message and apologise to trans drag performers for unintentionally doing so. Unfortunately this also appears to have offended trans drag performers.
'We did not in any way mean to equate cis (who are often seen as transmisogynistic by some portions of the Trans community) drag performers with trans drag performers.'
Non transgendered drag queens will still be banned from participating.
 Article | Levi Joule.