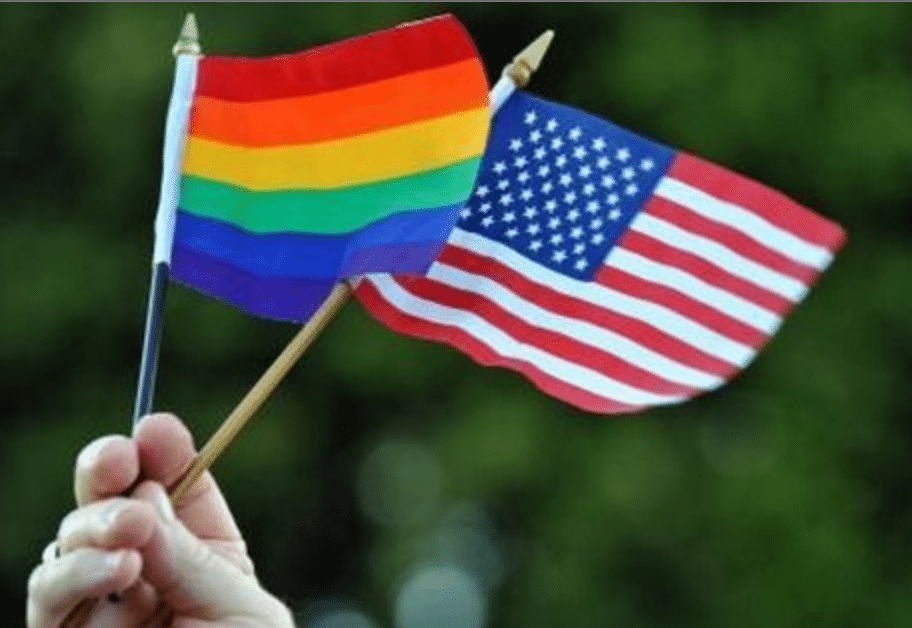 The bill aims to extend Civil Rights Act protections to GLBT Americans.
A new bill which if passed would protect GLBT Americans from employment, housing and education discrimination, is set to be introduced to the United States congress.
The bill, which will be introduced in the Senate and House at the same time, would extend protections granted under the Civil Rights Act of 1964 to GLBT people, The Guardian reports.
It is being sponsored in the Senate by Jeff Merkley of Oregon, Tammy Baldwin of Wisconsin and Cory Booker of New Jersey. The lead sponsor in the house is David Cicilline, of Rhode Island, who outlined the plans in a letter to other legislators, where he requested co-sponsors for the bill.
"In most states, a same-sex couple can get married on Saturday, post pictures on Facebook on Sunday, and then risk being fired from their job or kicked out of their apartment on Monday," said Cicilline's letter.
The proposed bill would have wide ranging impacts on limiting discrimination many GLBT Americans still face.
The bill would prevent people from denying their GLBT counterparts a range of services and activities, from stopping those seeking to discriminate against GLBT people hoping to purchase homes, to making it illegal to keep GLBT people off of juries.
While the bill has the support of President Barack Obama and a majority of Democrats, passage will be unlikely given opposition from Republicans, who currently control both houses of Congress.
 Article | Levi Joule.