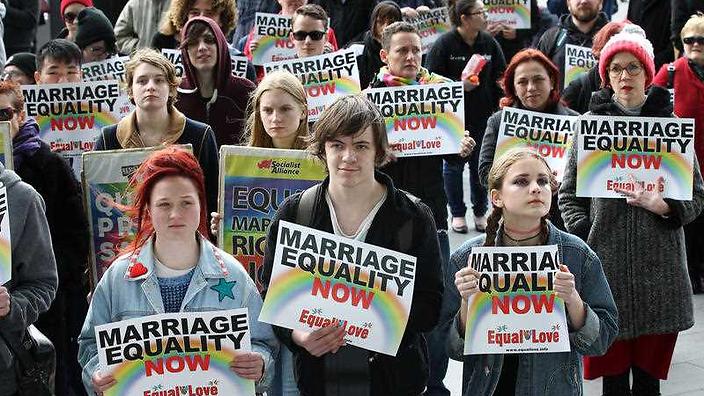 MELBOURNE: The Australian Labor party is set to vote on whether or not to require all MPs and Senators to vote in favour of same sex marriage, with a compromise likely, News Editor Levi Joule reports from the party's 47th national conference.
The Australian Labor party is set to vote on whether or not it will will bind it's MPs to vote in favour of marriage equality if a vote in the Australian parliament was to be held.
At the moment Labor MPs have a conscience vote but there is a move from some in the Left faction, including Deputy Leader Tanya Plibersek, to ensure they would be "bound" to vote for marriage equality after the next election.
That would leave those MPs and senators who oppose gay marriage having to abstain or cross the floor, which could see them expelled from the party.
The policy change is a compromise of sorts, with MPs and Senators opposed to same sex marriage still able to vote against any bill that comes before the Australian federal parliament while Labor remains in opposition.
express has spoken to a number of sources from Rainbow Labor who have said the policy of allowing MPs and Senators to still vote against marriage equality while in opposition is 'less than perfect', but was the best way forward to requiring a policy of a binding vote if Labor forms government.
 Article | Levi Joule.