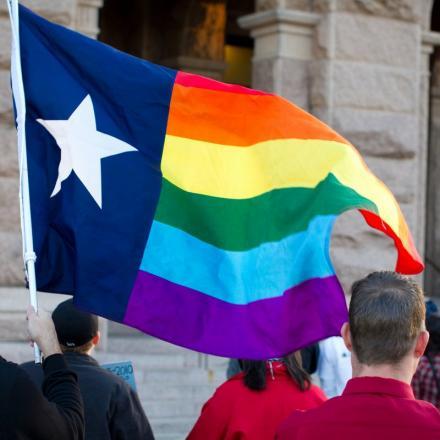 States in America's deep south have finally began to issue marriage licenses despite attempting to resist Saturday's Supreme Court decision that gay men and lesbians had a constitutional right to marriage.
The New York Times reports that America's last major pockets of resistance to same-sex marriage were rapidly shrinking as officials in states across the South, citing the rule of law, softened their defiance and began offering marriage licenses to gay and lesbian couples.
Louisiana was one of the last holdouts, with the state Governor Bobby Jindal saying that state would only comply when instructed to by a federal appellate court.
However, that changed yesterday when Jon Gegenheimer, the clerk of Jefferson Parish, just outside New Orleans, decided to issue licenses on Monday morning.
Meanwhile in Texas, USA Today reports that two of Texas' top officials, Gov. Greg Abbott and state Attorney General Ken Paxton, issued opinions directing state agencies to "respect and preserve Texans' religious liberties," in essence encouraging county clerks to refuse to issue licenses to gay couples if it conflicts with their religious beliefs.
Some clerks initially delayed issuing new licenses on procedural grounds, insisting their marriage license forms had not been updated for same-sex couples. Then over the weekend, the Department of State Health Services vital statistics unit issued revised new forms that replaced "male" and "female" with "applicant 1 and 2."
Despite the pleas of the Governor and Attorney General, over 80% of Texas counties are now issuing marriage licenses to same sex couples.
 Article | Levi Joule.