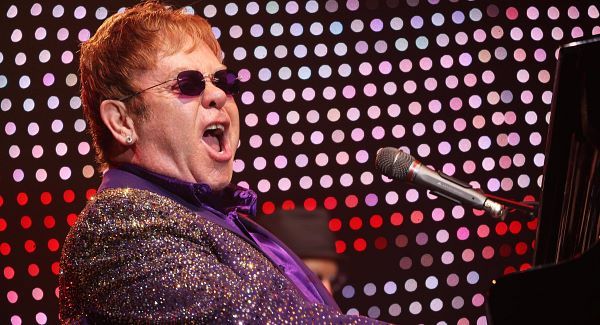 British pop star Elton John has lashed out at the Mayor of Venice,Luigi Brugnaro for banning 49 GLBT themed children's books from the city's schools.
Elton John slammed the mayor via a post on Instagram, featuring the cover image of Todd Parr's "The Family Book," which teaches children that there are many different kinds of families.
John married his longtime partner, filmmaker David Furnish, in 2014; they have two sons.
"Here is one of the Furnish-John family's favourite storybooks," John wrote. "It champions an all-inclusive world where families come in all shapes, sizes and colours. And most importantly, that families are about love. Our boys adore it."
John continued: "And in the opposing corner we have Luigi Brugnaro, the extremely silly looking mayor of Venice. He's stupidly chosen to politicise children's books by banning titles that touch on same sex families living happily ever after."
"Beautiful Venice is indeed sinking," his Instagram post concluded, "but not as fast as the boorishly bigoted Brugnaro."
John's post comes a month after the Venice Mayor followed through on his election pledge to ban children's books with GLBT content. Speaking to Italian newspaper La Repubblica Brugnaro said "at home parents can be called Dad One and Dad Two, but I have to think about the majority of families where there is a mother and a father."
 Article | Levi Joule.