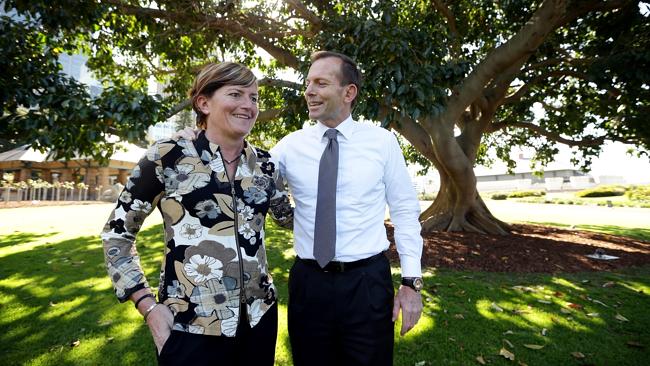 Tony Abbott's sister, Christine Foster has spoken out against her brother's decision to deny same sex couples the right to wed.
Christine Forster, an elected Liberal party Councilor for the City of Sydney  and vocal advocate for marriage reform told CNN it had been an "extremely emotional" week following her brother's refusal to allow its MPs a conscience vote on same sex marriage.
"At a personal level it is disappointing because I am engaged to get married to my partner Virginia and I would like to be able to do that here in Australia and I would like to be able to do that sooner rather than later."
Forster, who ia raising four children with her partner Virginia, told CNN that she disagreed with the approach her brother had taken on the issue of same sex marriage.  She said she believed that a decision on whether or not to vote for gay marriage should be up to an individual, not a political party.
"It's a discussion about marriage. I don't believe that it should be something that is a set party policy. I think that Australian's elect their parliamentarians to represent them. And everything points to, in terms of the polls, points to the fact that that most Australians want to see this change happen," she said.
"I have had some debates with some of my liberal colleagues who argue it's (marriage equality) a civil right, not a human right, but my own view is that the right to be married goes very much to one's humanity and I think that we all should be entitled to be equal before the law"
 Article | Levi Joule.