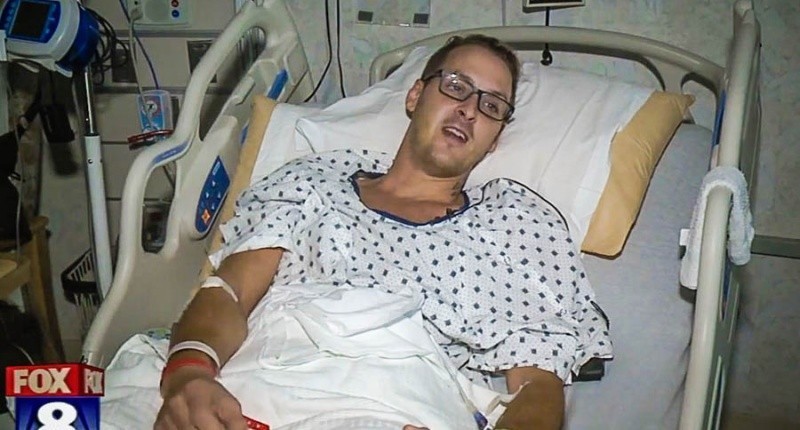 Matthew Jarrell was left with bleeding in his brain and hearing loss as a result of a vicious homophobic attack.
Jarrell was severely beaten in an homophobic attack with witnesses reporting that someone yelling anti-gay slurs was seen beating him.The attack occurred in Cleveland, Ohio.
Jarrell told Raw Story that he was leaving the Bounce Nightclub in Cleveland on Tuesday night when someone attacked him.
"This guy that was staring out my group of friends all night, looked at me and called me a faggot and punched me in the face," Jarrell recalled, adding that he believed that the man had targeted him for being gay.
Jarrell said that he did not have a clear memory of what happened after he was punched.
"I guess after he hit me in the face, I fell and my head hit the curb. And I don't really remember much after that," he explained. "They said that he was kicking me in the head and yelling slurs at me while I was on the ground."
"I'm still in shock that happened and that things like this are still happening in the world that we live in."
The incident remains under investigation.
 Article | Levi Joule.