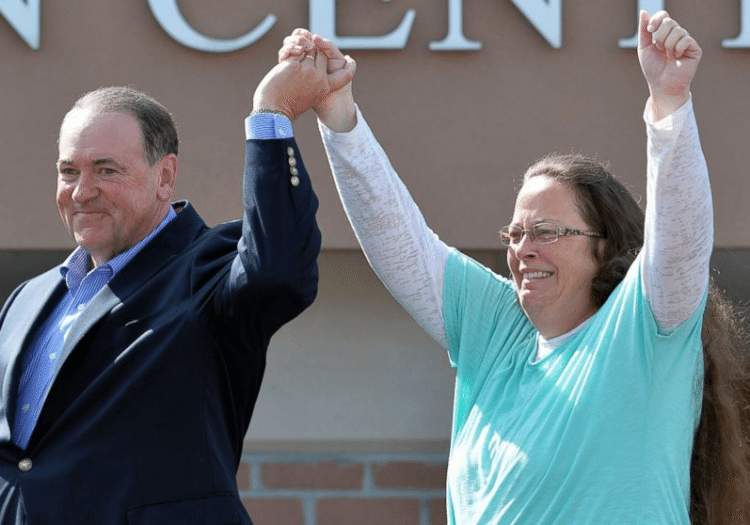 Survivor have condemned Kim Davis and Mike Huckabee over the unauthorised use of its hit song  'Eye of the Tiger'
Davis, the Kentucky clerk who was jailed after refusing to issue marriage licenses to same-sex couples, was released earlier this week after serving six days in prison, to the sound of Survivor's classic song "Eye of the Tiger." The song played in the background as she, her husband, and Mike Huckabee celebrated her release in front of thousands of supporters.
However the use of  'Eye of the Tiger' has drawn the ire of the band, with co-founder Jim Peterik saying he was also not pleased with the unauthorized use of the song. "The song has motivated thousands through the years to reach beyond their limits. Its use for the release of Kim Davis does not support my views or my politics."
 Article | Levi Joule.