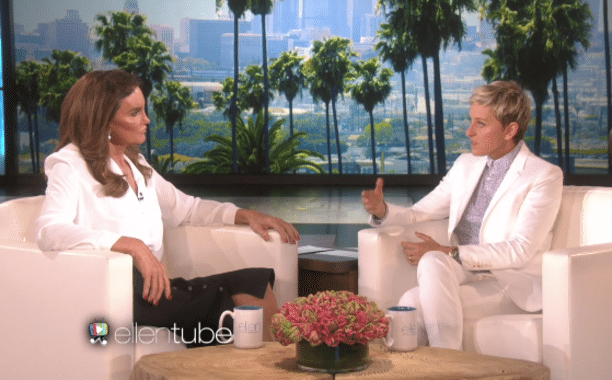 Caitlyn Jenner has revealed her view on the issue of same sex marriage.
Speaking on The Ellen DeGeneres Show, Caitlyn Jenner has spoken out on the issue of same sex marriage saying she struggles to accept the idea.
In her first talk show appearance since her transition, Jenner told DeGeneres "I'm a traditionalist," Jenner said. "I'm older than most people in the audience. I kind of like tradition, and it's always been a man and a woman. I'm thinking, 'I don't quite get it.'"
The former Olympian, who came out as transgender in April, went on to say that her views on the subject had evolved over time. "I think, like a lot of people on this issue, I have really changed my thinking here to, 'I don't ever want to stand in front of anybody's happiness.' That's not my job, okay? If that word – 'marriage' – is really, really that important to you, I can go with it," Jenner said.
Speaking to Howard Stern after she conducted the Jenner interview, Ellen DeGeneres says she still was left somewhat confused by the former Olympian's stance.  "I said, 'You're wanting people to understand and accept you – this is like, really confusing to people. And you still have a judgement about gay people and marriage,'" DeGeneres said. "She goes, 'Well if the word marriage is that important.' It is. That's the word. We want the same thing."
DeGeneres told Stern that she wanted Jenner to be happy, "which is what I want for her for me."
 Article | Levi Joule.