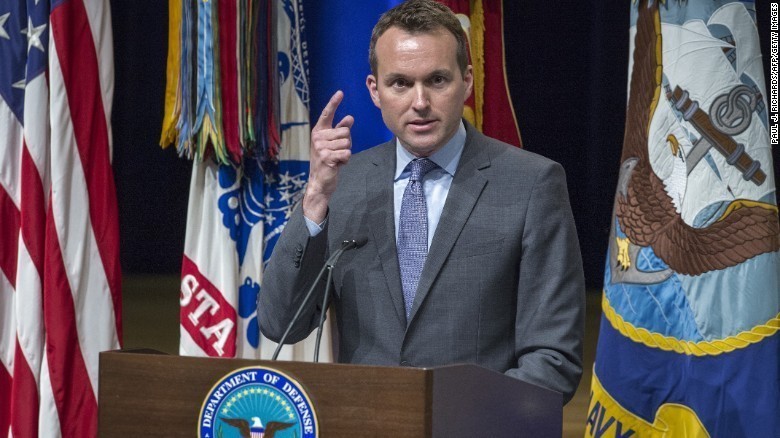 The move has been met witch fierce criticism from a number of conservatives.
US President Barack Obama has nominated longtime Pentagon official Eric Fanning to be the Army's new secretary. If confirmed, Fanning, a civilian, would be the nation's first openly gay leader of a military service.
The move has been welcomed by GLBT rights orginisation, the Human Rights Campaign. "Eric Fanning is the perfect choice to lead the world's best-trained, most dedicated, and formidable Army," said HRC President Chad Griffin.
"Considering the tremendous struggles that LGBT Americans have faced within the Department of Defense, Fanning's nomination is deeply significant.  This is a sign of hope and a demonstration of continued progress towards fairness and equality in our nation's armed forces."
However, not everybody has welcomed the move, with Republican Presidential nominee Mike Huckabee sharply criticisng the move.  "It's clear President Obama is more interested in appeasing America's homosexuals than honouring America's heroes," said Huckabee.
"Obama is so obsessed with pandering to liberal interest groups he's nominated an openly gay civilian to run the Army," Huckabee continued, adding that "homosexuality is not a job qualification."
The senate is expected to vote on Fanning's nomination within the next month.
 Article | Levi Joule.