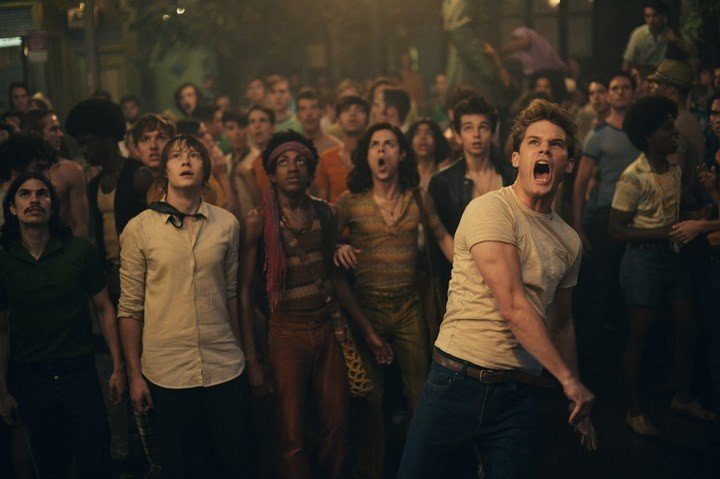 "You have to understand one thing: I didn't make this movie only for gay people" the director said.
Director Roland Emmerich has has defended his decision to centre his GLBT drama Stonewall around a white, middle-class hero, claiming that a straight audience needs a "straight-acting" character to identify with.
Speaking to Buzzfeed, Emmerich said his choice of lead, played by Jeremy Irvine, was a deliberate ploy to appeal to a heterosexual crowd.
Irvine's casting has angered some within the GLBT community who say the film "whitewashes" the role of people of colour as well as well as Transgender people in the gay liberation movement. distorting the real history of Stonewall.
"You have to understand one thing: I didn't make this movie only for gay people, I made it also for straight people," he said. "I kind of found out, in the testing process, that actually, for straight people, [Danny] is a very easy in. Danny's very straight-acting. He gets mistreated because of that. [Straight audiences] can feel for him."
Jeremy Irvine, who plays the leading role Danny has also defended the film saying "No minority has been treated worse that the black transgender community so I totally understand that," he said to The Daily Beast. "I don't think any of us expected it to get the attention that it has. But now how many people have heard the name Marsha P Johnson, opposed to never having heard it before? Wow. I was out last night and had a few groups of people come up to me and wanted to talk about the film. They wanted to know if Marsha P Johnson was going to be a part of the movie and I was like, 'Yeah! But also, how cool that you are all talking about that.'"
Article | Levi Joule.